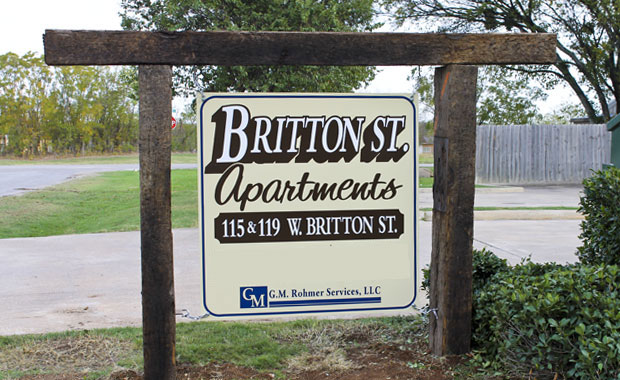 If you've been looking for the perfect place to call home, look no further than Britton Street Apartments in Krum, Texas. This wonderful, growing Texas community will welcome you and yours with open arms, and our Krum Apartments are the perfect place to call home.
Britton Street Apartments are within easy reach of all the many community attractions of Krum, and they offer the perfect blend of affordability and comfort, easy maintenance and homelike feel. Whether you're looking to relocate your family to the Dallas-Fort Worth suburbs, searching for a place to retire, or moving to Krum for a job opportunity, we'll be here to welcome you home.
Nearby in Krum
Krum, Texas is a growing town, and more than doubled its population between 2000 and 2010. Many families and individuals moved here in order to be close to the city – we're only 50 miles from Dallas – without being smack in the middle of it. This rural town offers the perfect blend of family-friendliness and access to the Dallas-Fort Worth area for many families and individuals.
Despite the recent population boom, Krum has held on to its small town appeal. The downtown area is mostly populated by the Post Office, Krum Public Library, and locally owned shops and restaurants. Britton Street Apartments are nearby to all of these, including many of the towns shops and restaurants that are certainly worth enjoying.
As with many small towns, much of the community life in Krum revolves around the school system, Krum Independent School District. Krum ISD runs five public schools, of which Hattie Dyer Elementary is closest to our Krum Apartments. With that said, none of the school buildings is far from our apartments, and whether you have children or not, you'll probably find yourself caught up in the excitement of school district activities – including athletics.
Welcome to Britton Street Apartments
Krum has plenty of attractions of its own, and Britton Street Apartments are an excellent way to enjoy all these attractions without worrying about home maintenance and other home ownership issues. Instead, you can relax and let our top-notch maintenance and management team take care of your apartment for you. Instead, you can spend your time being with your family, relaxing, or just being with the community in Krum.
Britton Street Apartments offers two bedroom, one bathroom units with fully-outfitted kitchens, and extra conveniences like a washer/dryer hookup. These apartments feature all the comforts of home, as well as all the ease of living in an apartment complex managed by an excellent management and maintenance team.
So when you're ready for a new place to call home, Krum is certainly a good option, and our Krum Apartments on Britton Street are here for you. Contact our helpful customer service representatives today to find out more about Britton Street Apartments or to inquire about openings in our apartment complex.